This demographic is not finding the mall atmosphere as attractive and interesting as previous generations at their age.
The trend away from the mall shopping experience is a considerable one among Millennials in the United States as well as many other countries, opening a considerable opportunity for retailers to reach this consumer demographic by way of mobile marketing, says a recent JLL Research report.
The firm's report concluded that retailers need to use ads and promotions over smartphones and tablets to reach Millennials.
The report summary indicated that while the demographic has cash to spend, and they are also armed with some of the latest in electronics, smartphones, and tablets. They pointed out that young adult consumers who were born between the years of 1980 and 2000 are already spending an estimated $600 billion each year in the United States. Moreover, the amount of spending is growing, which means that the ideal mobile marketing opportunity is now being formed, and retailers will miss out if they don't take hold of that chance.
Mobile marketing will, said the report, be a vital method of carving out a piece of that spending pie.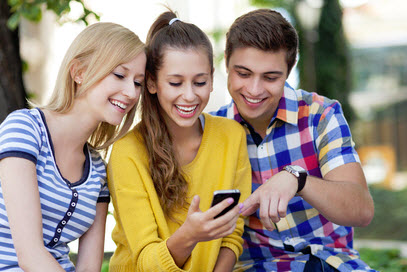 The report also outlined that Millennial retail spending "shows no signs of slowing. In fact, they're on track to spend $1.4 trillion annually by 2020, accounting for roughly 30 percent of all retail sales."
The JLL Research report suggests that retailers focus on mobile ads that are geared toward consumers between the ages of 18 and 34. This is the age group that sees the world through technology and they are among the most likely to use their mobile devices to shop when it comes time for them to make a purchase. They research products, compare prices, consult with peers, and read online reviews to help in making their final purchase decisions.
Among the largest mobile marketing recommendations that the firm made was in terms of coupons and sales that can be redeemed through the use of a smartphone or tablet. Like everyone else, Millennials love a good deal and are responsive to coupons and targeted promotions that they discover on their favorite devices.