Mobile Broadband market in public safety 2015 to grow at a CAGR of 7.81% by 2015
|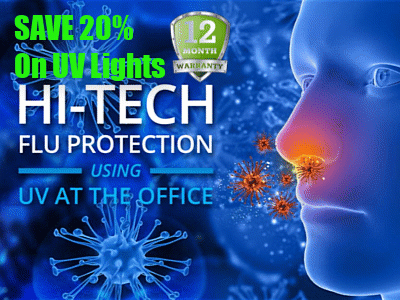 Global Mobile Broadband Market in Public Safety 2015
Safety and security is critical to any country's prosperity. Public safety is all about right information to the right person at the right time to keep the surrounding safe. This can be achieved by using mobile broadband, which is a transformational technology. Mobile broadband is the introduction of next generation of wireless data technology in the mission-critical field applications, equipping people with the best real-time data, video, voice or other forms of tactical communication, and rich media services. Ambulance crews can send vision of an injured person to doctors at a hospital so that an early diagnosis can be made and treatment can be started as quickly as possible. Police officers responding to an incident can actually have access to video and information about the scene they are about to walk into. Fire personnel can also have information about the environment they are working in real time, being able to pull down maps, information, images of the building of the suspects, and more information in the hands of people who are actually doing the job, enabling them to give their best during the critical times.
Global Mobile Broadband market in public safety to grow at a CAGR of 7.81 percent over the period 2013-2018.
Covered in this Report
The Global Mobile Broadband market in public safety can be classified into two major segments based on user category: Private Sector and Public Sector. The market is segmented on the basis of public safety by application: Vehicle Surveillance, Medical Telemetry, GIS, Natural Calamity and Disaster Management, and Video Surveillance. The market is also segmented on the basis of solution: Services, Devices, Equipment, and Network and Infrastructure.
Global Mobile Broadband Market in Public Safety 2014-2018, has been prepared based on an in-depth market analysis with inputs from industry experts. The report covers the North America, Latin America, the EMEA, and the APAC regions; it also covers the Global Mobile Broadband market landscape and its growth prospects in the coming years. The report also includes a discussion of the key vendors operating in this market.
Key Regions
APAC
EMEA
Request For Research Report Sample @ http://www.marketresearchstore.com/report/global-mobile-broadband-market-in-public-safety-2014-2018-15938#requestSample
Key Vendors
General Dynamics
Harris
Inmarsat
Intelsat
Iridium Communications
Motorola Solutions
Other Prominent Vendors
Alcatel-Lucent
Alvarion
Cassidian
Cisco Systems
Ericsson
Firetide
IBM
Read Full Market Research Report with Table Of Content @ http://www.marketresearchstore.com/report/global-mobile-broadband-market-in-public-safety-2014-2018-15938
Iridium Communications
Inmarsat
Lockheed Martin
Mesh Dynamics
Netmotion Wireless
Nokia Siemens Networks
Northrop Grumman
Tata Advanced Systems
Market Driver
Evolution and Acceptance of LTE Technology
For a full, detailed list, view our report
Market Challenge
Lack of Interoperability among Public Safety Networks
For a full, detailed list, view our report
Market Trend
Demand for User Devices Supporting both LMR and LTE
For a full, detailed list, view our report
Key Questions Answered in this Report
What will the market size be in 2018 and what will the growth rate be?
What are the key market trends?
What is driving this market?
What are the challenges to market growth?
Who are the key vendors in this market space?
What are the market opportunities and threats faced by the key vendors?
What are the strengths and weaknesses of the key vendors?